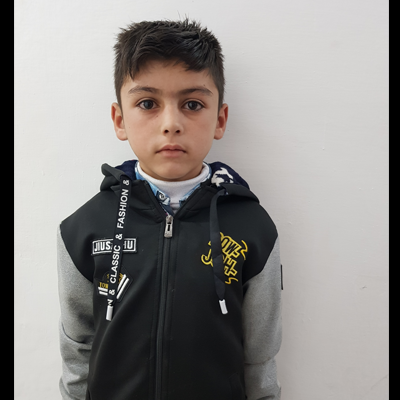 A Promise of Life Made to Haris in Rawalpindi
Eight year old Haris belongs to an under-privileged family of 8, living in a small village in the suburbs of Rawalpindi. His parents approached us through social media and the next day we visited them. His mother told Meethi Zindagi team that six years ago followed by his continuous weakness and weight loss, they admitted Haris in the hospital, where he was diagnosed with Type 1 diabetes.
She said, "It was very hard to hear and absorb the reality that my son was going to endure this suffering throughout his life. Since then we try every single day to manage his health condition and help him live a normal life with limited resources. Like every parent, we also have dreams for our son, but we are still concerned for his future. I don't want to say it, but in the last six years we have spent all of our savings on his treatment. I thank you all for coming to our home and making us believe that we are not alone and helpless any more".
Now Haris is registered in our "Promise of Insulin" project and it has been almost six months since we have been fulfilling his Insulin needs and providing him necessary medication.
Meethi Zindagi has taken the responsibility of many children like Haris and is striving to give them a bright future. Please join Meethi Zindagi and bring the sweetness in the lives of these children while sharing the burden of their families.
Providing healthcare to a child with diabetes costs approximately Rs. 6,500 per month. A small intervention can potentially gift them a lifeline. We invite you all to Join hands with us and give your donation and Zakat so that we can build healthy futures for the children of our country.